Cypress Margarita Machine Rental | Frozen Drink Machines Rentals
MARGARITA XPRESS
FROZEN DRINK MACHINE RENTALS cypress
YOUR #1 MARGARITA MACHINE RENTAL COMPANY IN CYPRESS !
WE DELIVER AND PICK UP QUALITY, CLEAN AND WELL MAINTAINED MACHINES
WE HAVE PREMIUM QUALITY MIXES THAT WILL BE A HIT AT YOUR PARTY OR EVENT.....
DON'T SETTLE FOR LESS - CALL MARGARITA XPRESS!


MARGARITA - FROZEN DRINK -DAIQUIRI - SLUSH MACHINE RENTALS
PROVIDING RENTAL SERVICES IN AND AROUND CYPRESS INCLUDING JERSEY VILLAGE, FAIRFIELD, CY-FAIR
Cypress Margarita Machine Rentals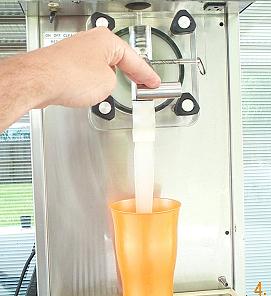 Be a great host, and use Margarita Xpress for your party needs and rent a margarita machine in Cypress, Coles Crossing, Jersey Village, Blackhorse Ranch and areas around.
FREQUENTLY ASKED QUESTIONS:
We like to give our customers all the information possible
How much does it cost to rent a Margarita Machine,
Slush Machine or Frozen Drink Machine?

SINGLE MARGARITA MACHINE

Only $175.00
with CASH DISCOUNT
Normal rental fee is $195.00 plus taxes
additional machines are $99 each

DOUBLE MARGARITA MACHINE

Only $200.00
with CASH DISCOUNT
Normal rental fee is $220.00 plus taxes

( * certain areas and distances may require an additional delivery fee )

How much liquor does the customer have to buy?
3 liters of tequila / rum for each batch of Margarita Mix / Bar Mix
Other flavors vary depending on your flavor choice........just ask us.
Does the customer have to clean the Margarita Machine?
No way, that's our job.....all you do is enjoy it!
How long does it take for the margarita mix to freeze from startup?
45 minutes to and hour from room temp.
Do you set up the Margarita Machine and show us how to use it?
Yes, set up and instructions before we leave.
How many drinks will 4 gallons serve?
70 - 75 of the cups we provide - which are 8-9 oz styrofoam.
When do you pick up the Margarita Machine?
Usually the next day, unless other arrangements are made.
How soon must I cancel a reservation if something comes up?
You must cancel with 24 hours of your party time or you will still be charged full price.
This gives us a chance to rent the machine to someone else, and keeps us from making a trip for nothing.
DON'T SLAVE OVER A BLENDER OR HIRE AN EXPENSIVE BARTENDER.
RELAX AND ENJOY YOUR PARTY WHILE YOUR CYPRESS GUESTS HELP THEMSELVES...
OUR SIMPLE MACHINES ARE EASY TO USE AND OUR MIXES ARE PERFECT EVERYTIME.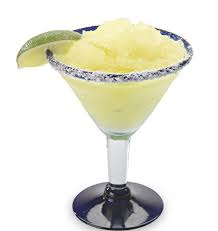 OUR PROPRIETARY TOP SHELF MARGARITA MIXES ARE THE BEST AVAILABLE
CHOOSE FROM LIME, STRAWBERRY, HURRICANE, PINA COLADA, HARD LEMONADE AND MORE.....
---

Rent a margarita machine in Cypress or a frozen drink machine in Cy-Fair, Texas and even a daiquiri machine in Fairfield. Frozen drink and margarita machines make your party much easier by letting your guests serve themselves, so there is no need for a bartender or someone using a blender. Cypress customers really enjoy renting our commercial slush machines for their graduation, wedding or backyard parties. Renters in Cypress always get great quality service from Margarita Xpress when they call us to make their event the best it could be.